Welcome To Evergreen Financial Group
Evergreen Financial Group is dedicated to helping you achieve your financial goals.  Our mission is to provide high quality and personalized services that will secure, retain and grow your wealth.
As independent advisors we are flexible and proactive. We pride ourselves in bringing institutional grade investments to individual investors.  
Our firm is committed to a high level of individual service. We will work with you to create a custom tailored portfolio that will align with your financial objectives. 
COMPLIMENTARY PORTFOLIO RISK ANALYSIS
Jonathan Pyne is a Member of the Paladin Registry and a SmartVestor Pro.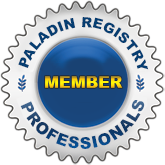 What current trends in workforce automation could mean for U.S. workers, industries, and the broader economy.

An overview of recent developments in cybersecurity and tips that could help protect sensitive account information.

The benefits and risks of indexed annuities, including ways in which return rates are calculated.

High-yield bond funds experienced a recent sell-off. What role do they play in the current investment climate?
Knowing your likely life expectancy is an important factor in making long-term financial plans.

Use this calculator to estimate how much income and savings you may need in retirement.

Estimate the future cost of an item based on today's prices and the rate of inflation you expect.